Today in History, May 4:
1910: According to some sources this was the date on which Tel Aviv was founded. The confusion stems from the fact that the land company to purchase the acreage for Tel Aviv was formed in 1909.
VIRTUAL JERUSALEM | www.virtualjerusalem.com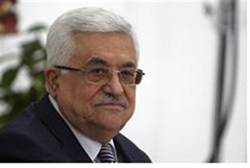 12-06-12
Abbas Says E1 Construction is a "Red Line"
AFP reports that Palestinian Authority Chairman Mahmoud Abbas said the plan was "a red line that cannot be tolerated" and warned he would take all the legal means available to prevent such a "dangerous" decision.
Palestinian Authority Chairman Mahmoud Abbas on Wednesday denounced Israel's plans to build homes in the area known as E1.

AFP reported that Abbas said the plan was "a red line that cannot be tolerated" and warned he would take all the legal means available to prevent such a "dangerous" decision.

"We went to all international parties to prevent this settlement decision, and if it goes ahead we will resort to all legitimate and legal methods," he warned, according to the report.

E1 refers to an area that connects Jerusalem and Maaleh Adumim. It was designated nearly 20 years ago for residential building, but U.S. presidents have objected to Israel building there.

The Israeli government announced last Friday it would promote the building in E1 and would also build 3,000 new units in Judea, Samaria and Jerusalem.

The Israeli move came in response to Abbas's unilateral move in the UN a day earlier, when the General Assembly approved with an overwhelming majority his request to upgrade the PA's status to that of a non-member observer state.

Former chief PA negotiator Saeb Erekat, a senior aide to Abbas, declared Wednesday that Israel's decision to build in the area between Jerusalem and Maale Adumim meant the "end of the peace process."

"If Israel decides to start building in E1 and approves all the settlements in it, we consider it to be an Israeli decision to end the peace process and the two-state solution, which ends any chance of talking about peace in the future," Erekat told the AFP news agency.

A PA statement on Tuesday said that Abbas plans to turn to the United Nations Security Council and ask that it call on Israel, in the name of "Palestine", to refrain from any construction in Judea, Samaria and eastern Jerusalem.

via israelnn.com
Soul Food, May 4
"I swore never to be silent whenever and wherever human beings endure suffering and humiliation. We must take sides. Neutrality helps the oppressor, never the victim. Silence encourages the tormentor, never the tormented." -Elie Wiesel