Ten terrorist rockets slammed into southern Israel Monday. The IAF has carried out three strikes on terror targets in Gaza in the last 24 hours, killing at least six terrorists.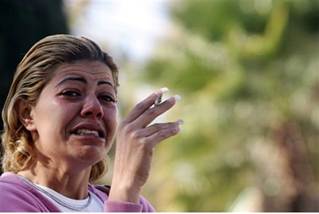 An IAF strike Tuesday afternoon severely injured a man who was on a motorcycle, Gaza sources said.

Hamas has taken responsibility for the rocket fire at the Negev. It said it was trying to hit the IDF's Zikim base, and that the rockets were a response to IAF strikes last night. No Israeli casualties have been reported but thousands of residents have been forced to spend the day in shelters.

The two terrorists who infiltrated Israel Monday were a Saudi citizen and an Egyptian belonging to a hitherto unknown group called the Shura Council of the Mujahedeen at Al Quds, Associated Press reported. The two appear in a video made public by the group in which they can be seen reading their final wills before launching the attack.

In a leaflet published along with the video, the group dedicates the attack to the Al Aqsa Mosque, Arab terror prisoners held in Israel, and Osama bin Laden.

The terrorists killed one person before being killed themselves.

via israelnn.com

UPDATE: The number of rockets that slammed into Southern Israel on Monday has risen to 41.