Shia LaBeouf's nude clip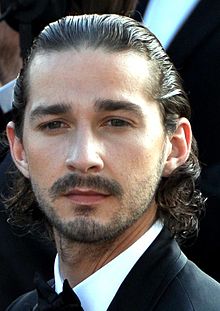 Shia LaBeouf showed his LaBeoufs on the Icelandic indie band's Sigur Ros' music video for the song "Four Pianos."

The clip with the actor in full-front nudity was directed by Israeli filmmaker Alma Har'el, who won the Best Documentary at the TriBeCa Film Festival for her 2011 documentary film "Bombay Beach." It also features a nude female model.

A news release says the video depicts "a man and woman locked in a never-ending cycle of addiction and desire."

The video, which is NSFW can be seen here.

via jta.org


Did you know?

LaBeouf, known for his roles in Disturbia and Transformers is an LA native who was born to a Jewish mother and Christian father. In the past, LaBeouf has stated that he has a "personal relationship with God that happens to work within the confines of Judaism", and has described himself as Jewish, despite stating that religion "never made sense" to him.